The Ministry of Education celebrated International Teacher's Day by holding a ceremony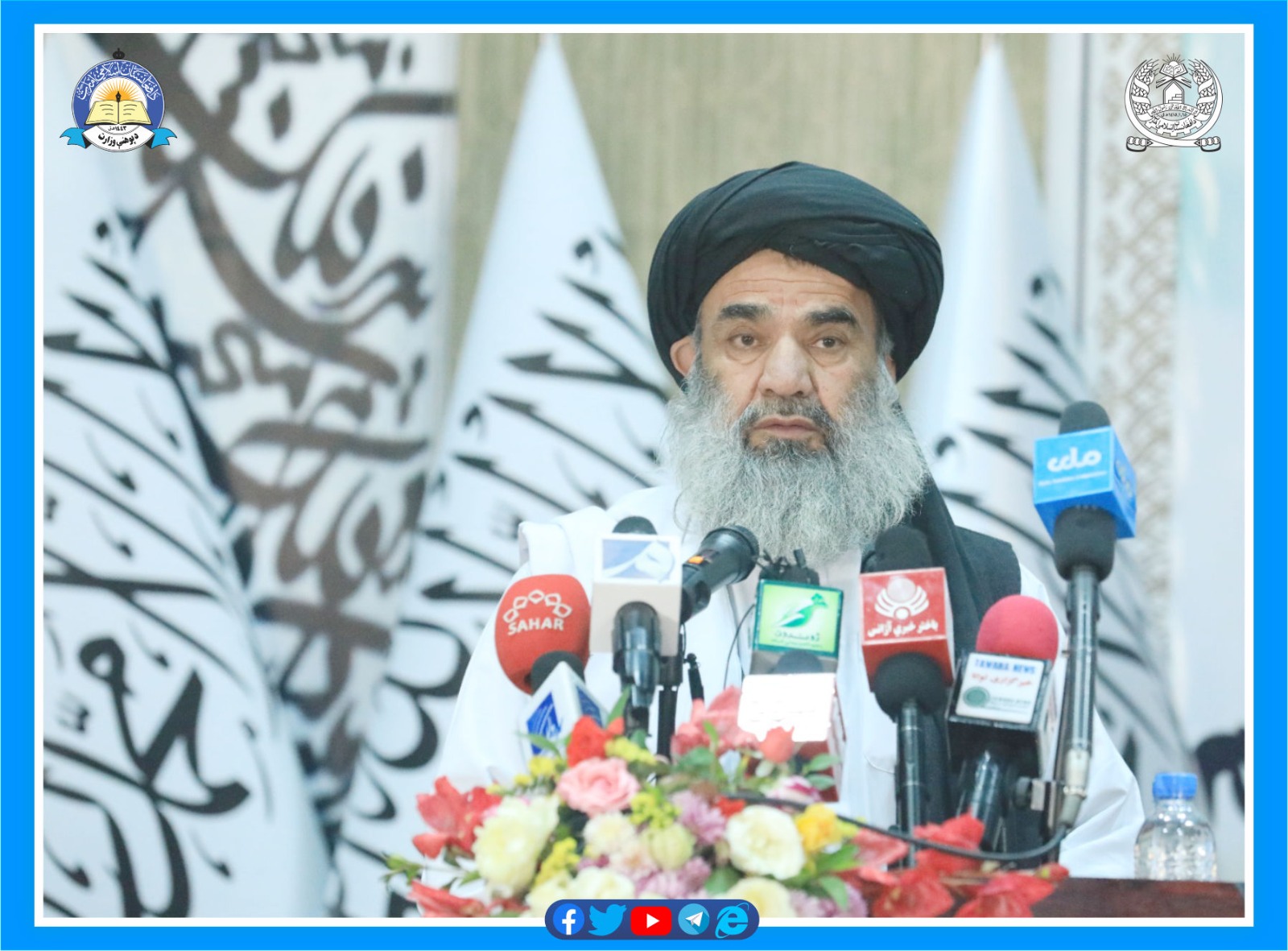 The MoE, celebrated World Teacher's Day by holding a ceremony in Amani High School Hall in Kabul.
In this ceremony, Alhaj Maulawi Abdul Salam Hanafi, Administration Deputy of Prime Minister, Sheikh Maulawi Noorul Haq Anwar, IEA's General Director administrative affairs , Alhaj Maulawi Habibullah Agha, MoE, Acting Minister, MoE deputies and Heads, religious scholars and a number of teachers and students participated in this ceremony.
Alhaj Maulawi Abdul Khaliq Sadeq, MoE Quality Assurance deputy, while welcoming the guests, considered the teacher as a mentor and guide of the society and asked everyone to appreciate this rare gem and honor his position.
Subsequently, Alhaj Maulawi Habibullah Agha, MoE Acting Minister during his speech, while congratulating the teachers of the country, spoke about the value of knowledge and the high position of the teacher from the perspective of Islam holy religion, and asked the country's teachers to act like Mohammad (PBUH) the first teacher of mankind.
He also added; that the MoE leadership is committed to defend the rights of teachers and promised that the leadership of IEA is trying to improve the living conditions of teachers if facilities are provided.
At the same time, Alhaj Maulawi Abdul Salam Hanafi, the administrative deputy of IEA prime minister, also congratulated Teacher's Day and appreciated the MoE for providing balanced educational services for the children of the country.
He described the victory of IEA and the provision of overall security in the country as allah blessings and considered the current peaceful atmosphere of the country to be effective in the expansion and access of students to education.
He also promised that if possible, the teacher's salary will be increased.
At the same time,sheikh  Noorul Haq Anwar, the general director of IEA's administrative affairs, also spoke about the character of teachers and their serious responsibilities towards society and future generations of the country, and talked about the dignity and position of teachers.
In the continuation of this ceremony, one of the teachers, on behalf of others, expressed his appreciation for the efforts of the IEA leadership and especially the attention of MoE leadership.
 At the end of the ceremony, a number of distinguished teachers of Kabul schools, appreciated by MoE Leadership.