A delegation from  Afghan-Turk maarif foundation met with the general director of curriculum and professional development of MoE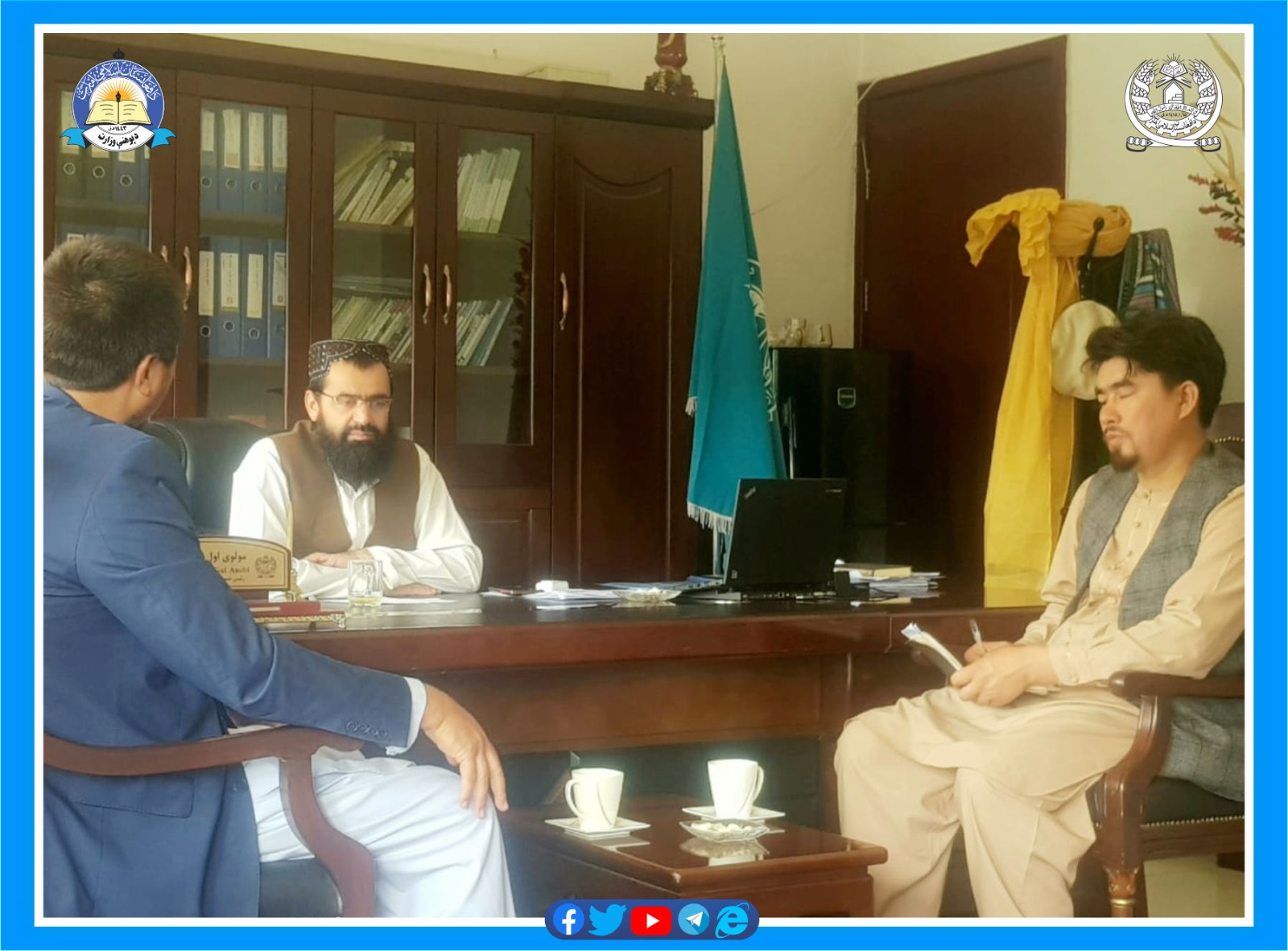 A delegation from Afghan-turk maarif foundation under the leadership of Hait Murad Qoji Abdul Samad, the financial and administrative deputy of that foundation met with Al-Haj Maulawi Awal gul Ayoubi, the MoE general director of curriculum & professional development.
The administrative deputy of the Afghan-Turk maarif Foundation, referring to the foundation's activities in Afghanistan, said: "The  Afghan-turk maarif Foundation is the only institution that did not stop its activities in Afghanistan after the fall of the previous government."
He added: "The programs of this foundation are being implemented in 90 countries of the world, including 54 countries where it actually has active schools."
According to Abdul samad, Afghan-Turk schools are active in 8 provinces of Afghanistan nowadays which provide jobs opportunities for 1000 Afghans.
Abdul Samad also added that 100 free and semi-free scholarship seats will be given to students. He promised that the educational curriculum of Turkey has a total of 22 textbooks, and they are ready to translate the mentioned books into the national languages ​​of Afghanistan and make them available for MoE. 
Then, the MoE general director of curriculum & professional development, praised the services of the Afghan-Turk Foundation and presented information about the educational system of the MoE to the Turkish delegation. He said that Afghan-Turk Foundation had brilliant activities in our country and has excellent quality. 
Mr. Ayoubi asked from turkish delegation to provide more assistance to MoE especially for curriculum directorate and science center.
in this meeting, Ustad Ahmadullah Safi, expert of Curriculum directorate also spoke and referring to the history of friendship between the peoples of both countries. 
He added, Sayed Jamaluddin Afghan was as a symbol of friendship between two countries.